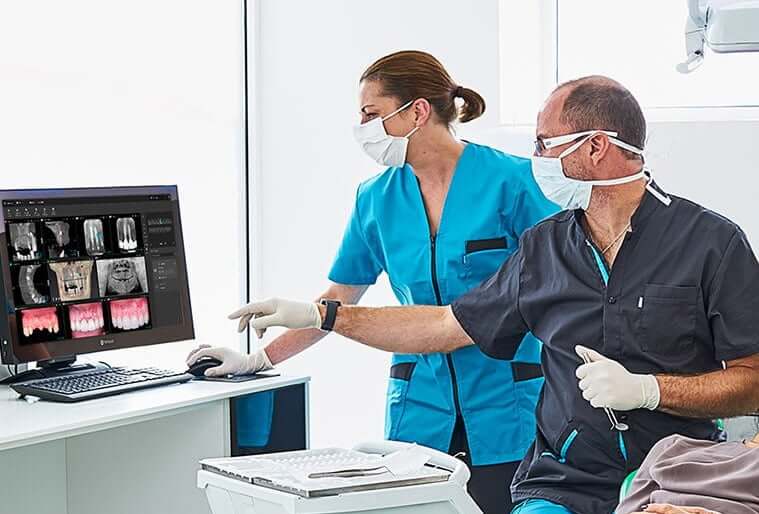 What is the
dental implant process?
Your teeth and gums will be numbed with a local anesthetic before an incision is made in the gums where the implant will be. A small hole will be created, the implant will be placed, and the gums will be replaced around the implant. Over the next few weeks, an important process called osseointegration will take place, which is when the implant will fuse with the jawbone. Once the healing process is complete, a custom implant crown will be created and placed, and your smile will be complete!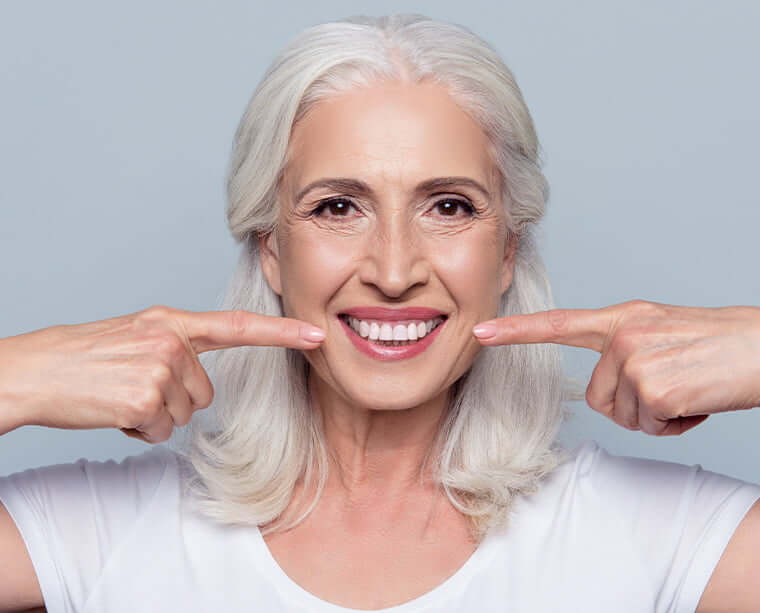 What are the
benefits of dental implants?
Dental implants offer many benefits to patients who choose to utilize them, including:
Look, Feel & Function Like Natural Teeth
Help Maintain Natural Face Shape
Help Maintain Strong Jawbone Health
No Special Dental Care Required
No Food Restrictions
Very Durable; Can Last For Decades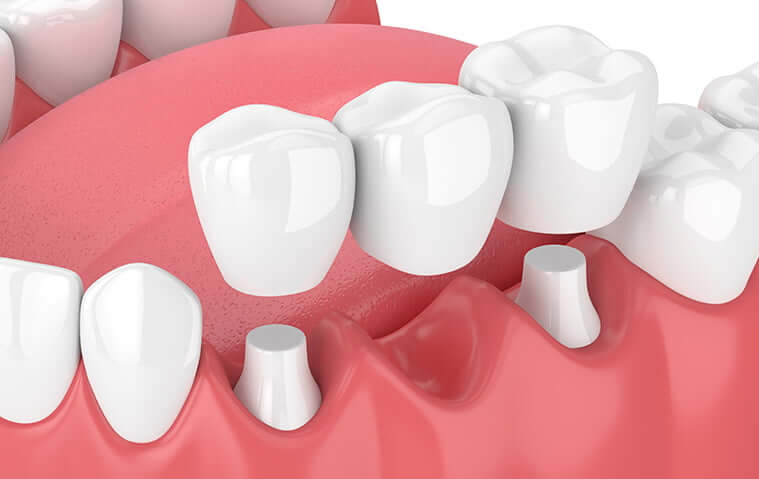 Should I get a
bridge or a dental implant?
Dental bridges can work well for patients who want a less invasive restorative option. However, we often recommend dental implants for patients who want a durable tooth-replacement option that will last for many years and does not require modifying the abutment teeth. For patients who are missing many teeth, our office also provides implant-supported dentures, which combine the benefits of dental implants with dentures' ability to replace many missing teeth at once.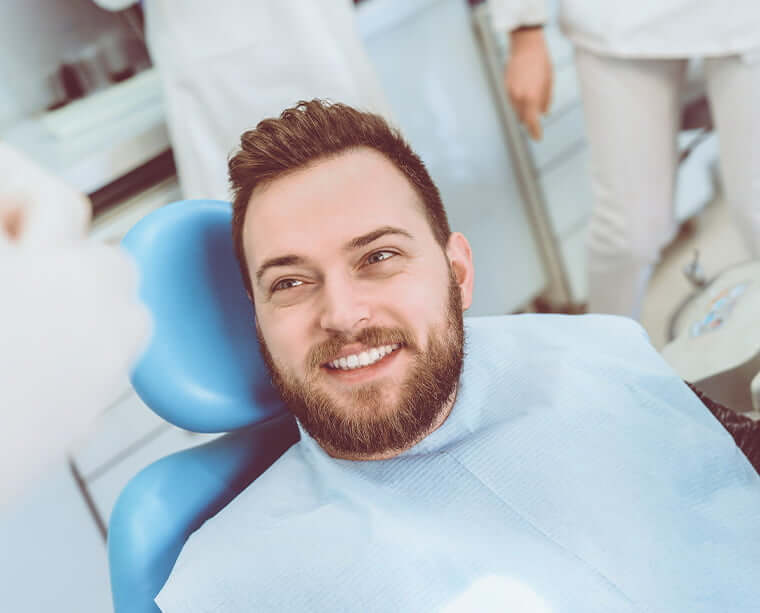 Am I eligible for dental implants?
Dental implants can be an excellent restorative option for patients who are missing one or more teeth, are in general good health, and have a healthy jawbone or are willing and able to undergo a bone graft procedure. If you have diabetes, cancer, other autoimmune disorders, or periodontal disease, we can review your medical history and treatment plan and advise. Patients should also be nonsmokers or willing to give up smoking for a few months. The best way to determine if dental implants are right for you is by scheduling a consultation with our team.
Book Appointment
---

---
Dental Implants in Houston, TX
Missing teeth can make life unnecessarily hard. If you often feel the need to cover your mouth when you laugh or smile or avoid certain foods due to how difficult they are to chew, we recommend scheduling a consultation with our team to see if implants could be a great tooth replacement option for you. Get in touch with our team to learn more or schedule a visit today!