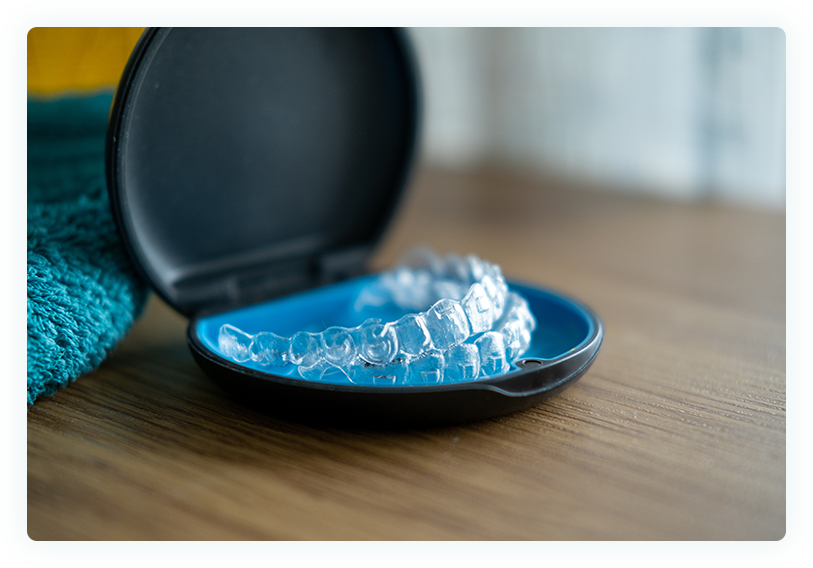 How
Invisalign Works
Unlike traditional braces, Invisalign uses a series of customized clear aligner trays that can be removed to straighten teeth gradually. Though they can be removed for eating and drinking, the clear aligners need to be worn for at least 22 hours every day. Invisalign clear aligners are often worn for two weeks and then switched to the next series to gradually and gently move your teeth into a desired, straightened position.
Contact Us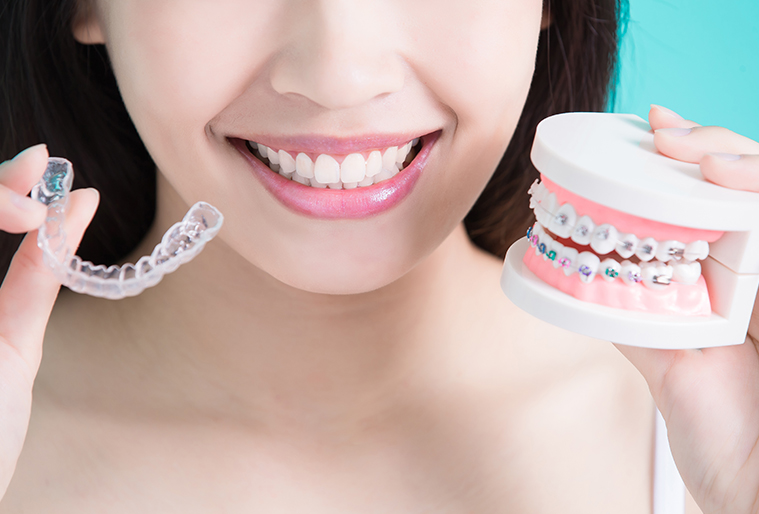 What are the
benefits of clear aligners?
With clear aligners, achieving your ideal smile is easy, even if you have a busy lifestyle! Most patients opt for clear aligners as they are virtually invisible. This is a major benefit for teens and adults who want to straighten their teeth without anyone knowing. Along with being virtually invisible, they are entirely custom-made to fit without any discomfort. Invisalign clear aligners can also be removed, making oral hygiene maintenance easier along with no dietary restrictions!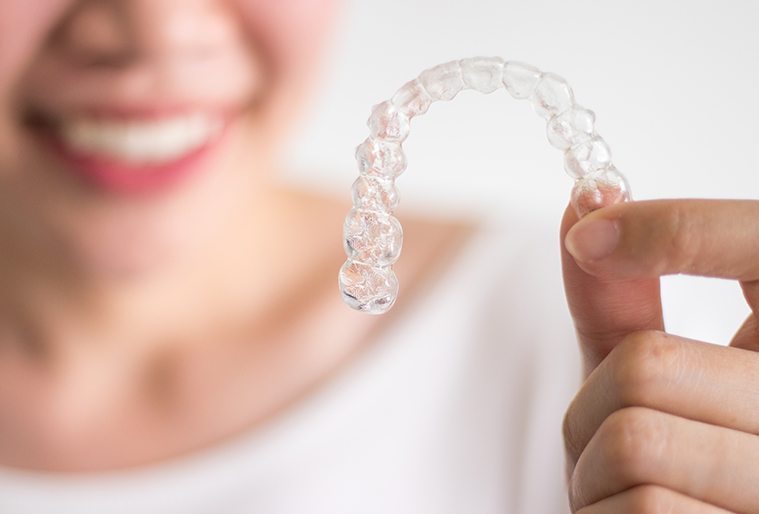 How often do I need to
change Invisalign trays?
Most of the time, clear aligners need to be changed every two weeks. In some cases, trays may need to be changed more or less. The ultimate deciding factor will depend on the complexity of the correction, desired end result, and how well a patient follows the treatment plan. During your consultation and progress visits, Dr. Austin and our team will go over what you can expect throughout the course of treatment.
Contact Us
---

---
Invisalign® in Houston, TX
Crooked and crowded teeth can negatively affect your oral health as much as it can affect your self-confidence. If you have crooked or crowded teeth, you may have thought traditional braces were the only way to straighten your teeth. However, with Invisalign® clear aligners, treating crooked and crowded teeth has never been easier or more convenient and discreet. Get in touch with our office to schedule your Invisalign consultation today!